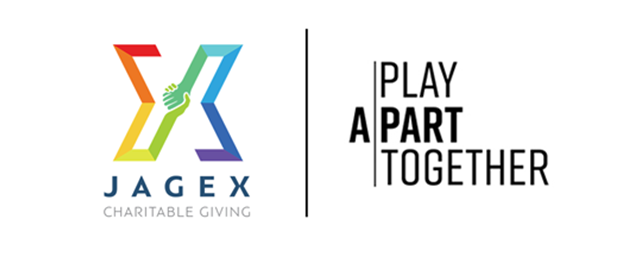 We thought you might like an update on how our #PlayApartTogether charity initiatives are going. The answer is: they're going great!
In RuneScape, we added £1 to the charity pool for every player who challenged themselves to The Drop. Your efforts combined created a whopping £34,500! Including the money from Old School's initiatives, we've managed to raise £60,007, which we'll be boosting to £69,000. We'd like to give an extra special thank you to our friends at the RuneScape Wiki, who came up with some quiz-tastically tricky questions for the event.
But that's not all. We said we'd donate a total of £100,000 by early June – but there are hundreds of people who our donation could be helping right now. With that in mind, we've decided to donate what we've raised so far a little bit early. With the £6,000 from the Old School 1v1 Tournament, we'll be donating a total of £75,000 to our three partner charities immediately.
Once the Old School RuneScape DMM Tournament ends, we'll donate a further £25,000, along with any funds you help us raise during the in-game Mental Health Awareness Week event, which kicks off on the 18th.
During the event, you'll be able to find representatives from each of our charity partner organisations – CPSL Mind, Rise Above the Disorder, and The Prince's Trust – in the Lumbridge crater, where they'll be talking about how your donations have helped people all over the world. Of course, you'll also get the chance to earn some nifty rewards!
If you're interested in hearing more about the work our charity partners do, pop along to either of the two Reddit AMA sessions we'll be hosting later this month:
May 14th, 18:00-20:00 BST: CPSL Mind
May 28th, 18:00-20:00 BST: The Prince's Trust
We couldn't have done this without your support – so give yourselves a big pat on the back! You've shown our charity partners just how much the RuneScape community cares.
Stay safe out there!
---
– The RuneScape Team