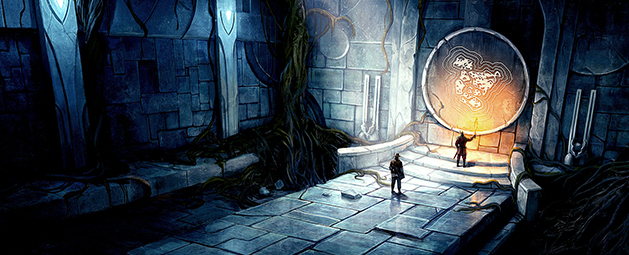 As lockdown continues for many of us this week we're continuing our program of remotely-produced entertainment with the World Cup of Quests and our bumper Livestream schedule! Plus, it's your last chance to get 14 days of free membership with Twitch Prime. Read on for the details.
Patch Notes
Our regular Patch Notes post is back! Before you head on over there to see what's changed in the game this week, have a look at the highlights:
Fixed an issue that was preventing evil trees from being interacted with.
The Divine-O-Matic Vacuum was over-performing when siphoning energy, and has therefore been adjusted. From now on it has a 50% chance to destroy memories both when siphoning just energy and also when siphoning both energy and memories together.
The blood reaver familiar will now apply its passive ability to lifepoint boosting effects such as Saradomin Brews and rocktail.
NPCs in The Heart of Gielinor will no longer be able to attack through the entrances to the boss waiting areas.
Twitch Prime
You have just one week left to grab 14 days of free membership with Twitch Prime! Claiming it is as simple as linking your Twitch Prime and RuneScape accounts. Detailed instructions can be found here.
Our next Twitch Prime offer begins on June 16th. For one month, you'll be able to claim a free Premium Currency Pack, including 400 RuneCoins, 20 Treasure Hunter keys, and 80 Hearts of Ice. Get involved!
Live Streams
Tuesday June 9th | 16.00 Game Time | Mod Poerkie | Audio Showcase
Join Mod Poerkie as he plinks and plonks his way around RuneScape's most iconic tunes, from Sea Shanty 2 all the way to Spoils of War.
Thursday June 11th | 16.00 Game Time | Mod Stu & Mod Poerkie | Learning The Ropes – Continued!
It's another Stutorial stream! Join Mods Stu and Poerkie on the nostalgic trip of a lifetime as they revisit RuneScape's early game.
Saturday June 13th | 01.00 Game Time | Featured Streamer – Liddles!
Following a mix up last time, Liddles is back this week offering up some in-depth Archaeology gameplay, Archaeology-themed IRL activities, and maybe even some cosplay! Mattocks at the ready, everyone!
World Cup of Quests
The World Cup of Quests continues! Last week saw 'Ritual of the Mahjarrat' take the victory from 'Plague's End' – but who shall emerge victorious this week?
There's just enough time left to vote in the epic showdown between 'Fate of the Gods' and 'One Small Favour'. Log on to Twitter or Instagram to support your favourite!
Forum Spotlight
In this week's Forum Spotlight, we're getting all nostalgic! Tenebri wants to know how you trained back in the day. Anyone else remember cutting maples at Seer's Village and hoping to avoid a broken axe? Or maybe you were a Fishing Guild fan? Tell us young'uns all about it!
Join the conversation here.
Pink Skirts
This week's featured Pink Skirts event is Mazcab Raids, hosted by Good Nap, offindawoods, and the Raid FC staff. It's time to save some goebies!
To join in the fun, head to World 71 from 18:00-19:00 Game Time this Saturday, June 13th. You can find more details about this, and other Pink Skirts events, right here.
---
– The RuneScape Team