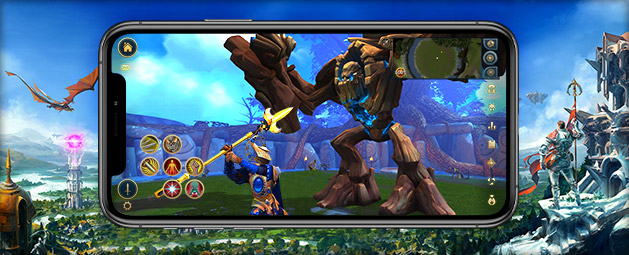 'Appy Monday, everyone! This week RuneScape finally arrives for some on iOS! Read on to find out how you can get a spot. Plus, a new Twitch Prime reward is available, the Oddment Store is stocking some yak-tastic items, and the winners of the Player Gallery have been announced!
RuneScape iOS Closed Beta
Apple afficionados, rejoice! From Monday May 11th, you'll have the chance to play RuneScape on your iPhone or iPad.
There are just 1,000 spots available in the first wave of the RuneScape iOS Closed Beta, so if you plan to throw your hat into the ring, then you'd better make your move quick!
For your chance to get involved, head over to https://info.runescape.com/p/ios-closed-beta at 17.00 BST. This is where the spaces will go live. If you click the link before this time and get a blank page or a 404 error – don't worry! Just check back at 17.00 BST.
You can find more information here.
Keep an eye on our socials for news about future waves.
Double XP LIVE Continues!
Don't forget to log in and use your Double XP time this week! You have until May 18th to maximise your skilling gains all over the game.
For more information, check here.
Free Membership with Twitch Prime
There are just 24 hours left to claim last month's Twitch Prime reward, the Ancient Legionary Armour Set!
A new reward will arrive on Tuesday May 12th, at around 17:00 BST. Simply link your RuneScape and Twitch Prime accounts and you'll receive 14 days of RuneScape membership for free!
Make sure you follow the entire redemption process to claim your reward. You can find a handy-dandy guide right here.
Yak Track in the Oddment Store
A few spookily good items from Count Yakula's Yak Track have risen once more and shambled their way into the Oddment Store! You can use your bits and pieces to purchase any of the following cosmetic items:
Spooky Raven pet
Abyssal Prowler pet
Witch's Doll pet
Zak pet
Arcane Blood Mage outfit
Oathbreaker outfit
Nevermore Stalker outfit
Patch Notes
This week's Patch Notes are anything but patchy, so here's the highlights to get you started:
Increased the value of certain upgraded items to ensure they were more valuable than their pre-upgrade counterparts.
At the request of clue hunters, a teleport to Turael's previous location in Taverley has been added to the Spell Book – it currently uses the Trollheim Teleport spell icon.
Added the ability to sheathe and unsheathe weapons on mobile with a long press on the Combat Mode Toggle button.
You can see the full list of changes and fixes from this week in the dedicated Patch Notes post.
Archaeology Engagement Survey: Part Three
The third part of our Archaeology Engagement Survey is live now, and we'd appreciate it if you could take a look and tell us your thoughts!
Our aim here is to understand if we're improving the ways we deliver information to you. This is why we're asking for just 7-8 minutes of your time to answer a few questions and help us figure out how well we're doing.
Since we know that your time is precious, we're throwing in a special reward. Anyone who completes the survey will have the chance to win one of three six-month RuneScape membership packages. You've got to be in it to win it, though!
You can find the survey here. Thanks again for participating!
Archaeology x Razer Player Gallery Winners
Good news, everybody! After much deliberation, the RuneScape team have decided on the winners of the Archaeology Player Gallery.
In 1st place is HRH Violet, who wowed us all with an adorable knitted Archie plush. Give him a cuddle from us!
In second place, we have Zeveres, with this beautiful painting of Everlight. We love the colours in this one.
A Razer Kraken Ultimate gaming headset is winging its way to you two as we speak, along with six months of RuneScape membership. Enjoy!
Bunny Riven's pylon art also called to us – which is why they're walking away with third place, and three Bonds!
We just couldn't choose between Teezkut's incredible Imcando Mattock prop and Scarllet's Kharid-et adventure – so both of them are tied for fourth place and will receive three Bonds each.
And in an unprecedented twist, there's also a tie for fifth place! Congratulations to Nobuine and Suizzy, who have both won three Bonds.
Last but by no means least, we have our Honourable Mentions. Korzor22550, Kaitlyn, and Well Miller have all won Bonds. Well done!
You can see all of the winners down below.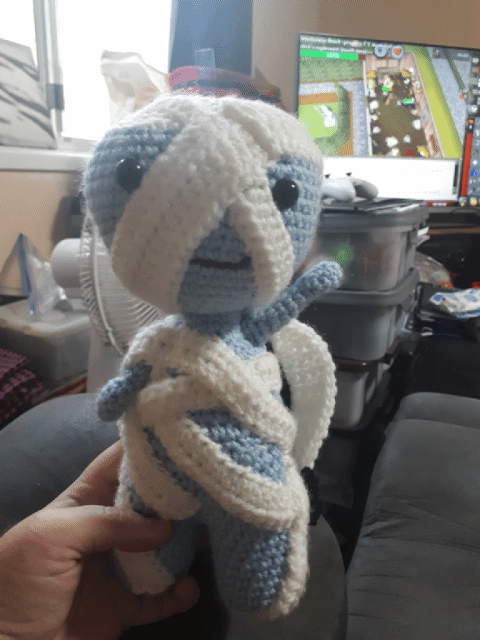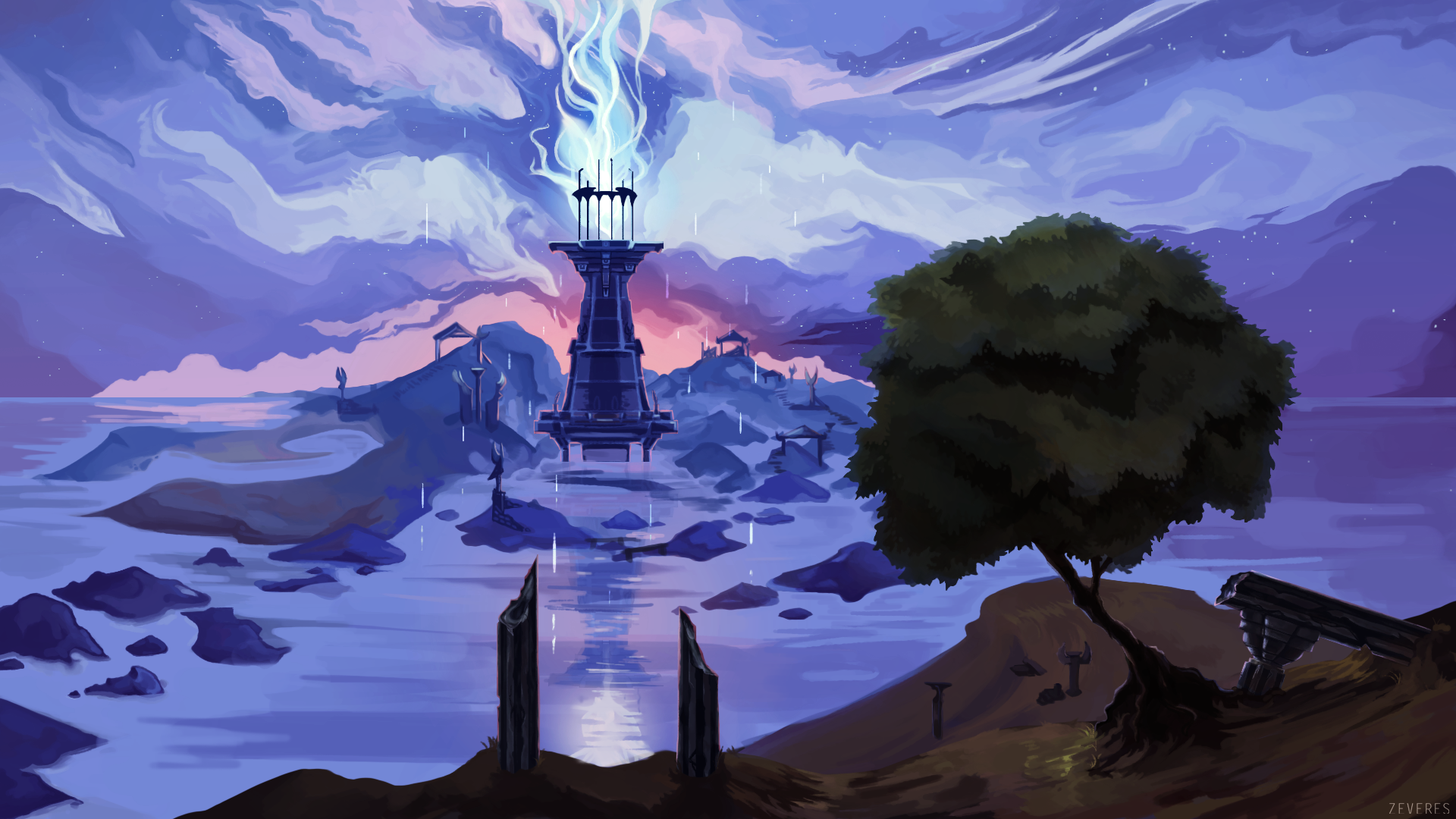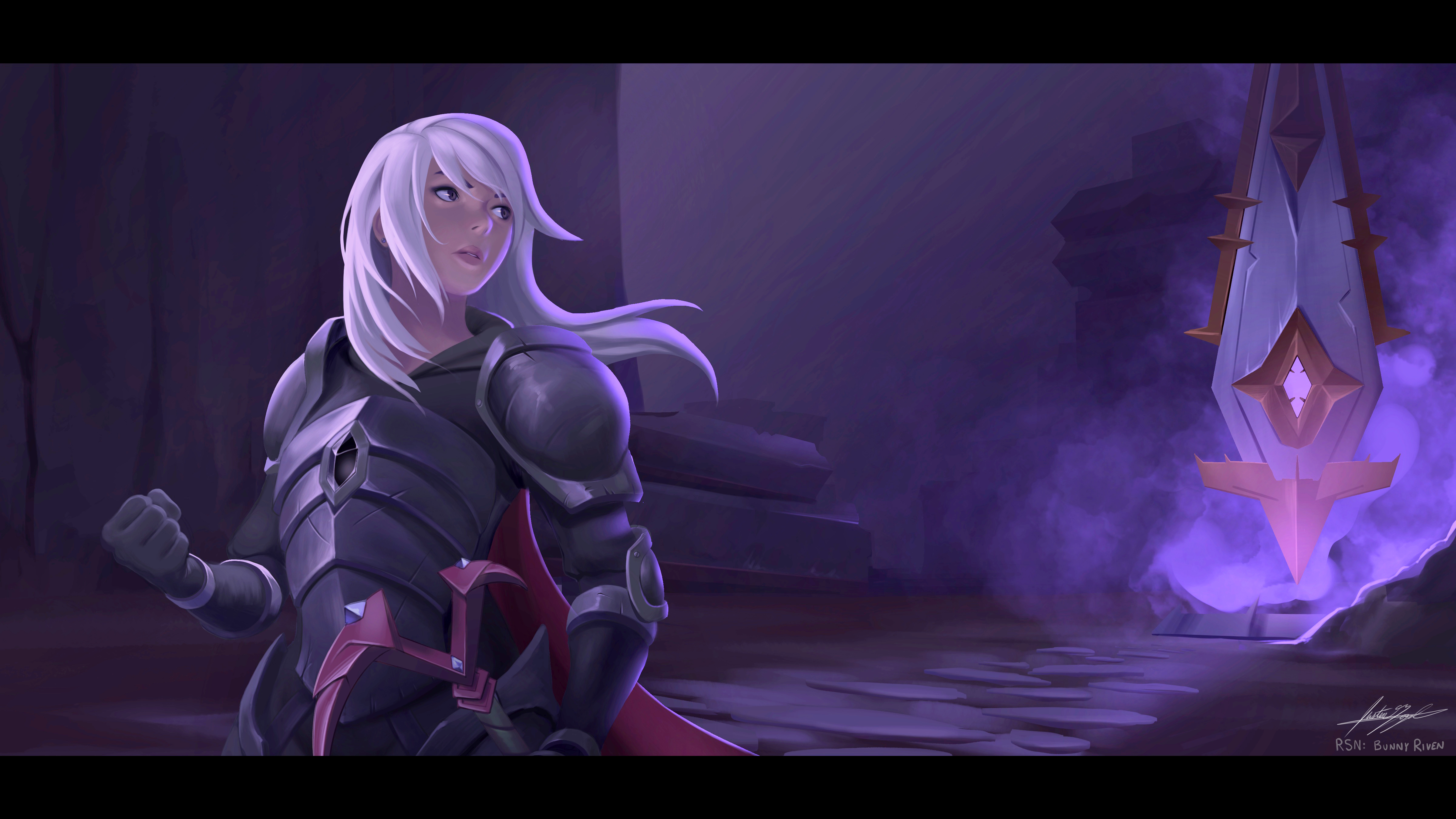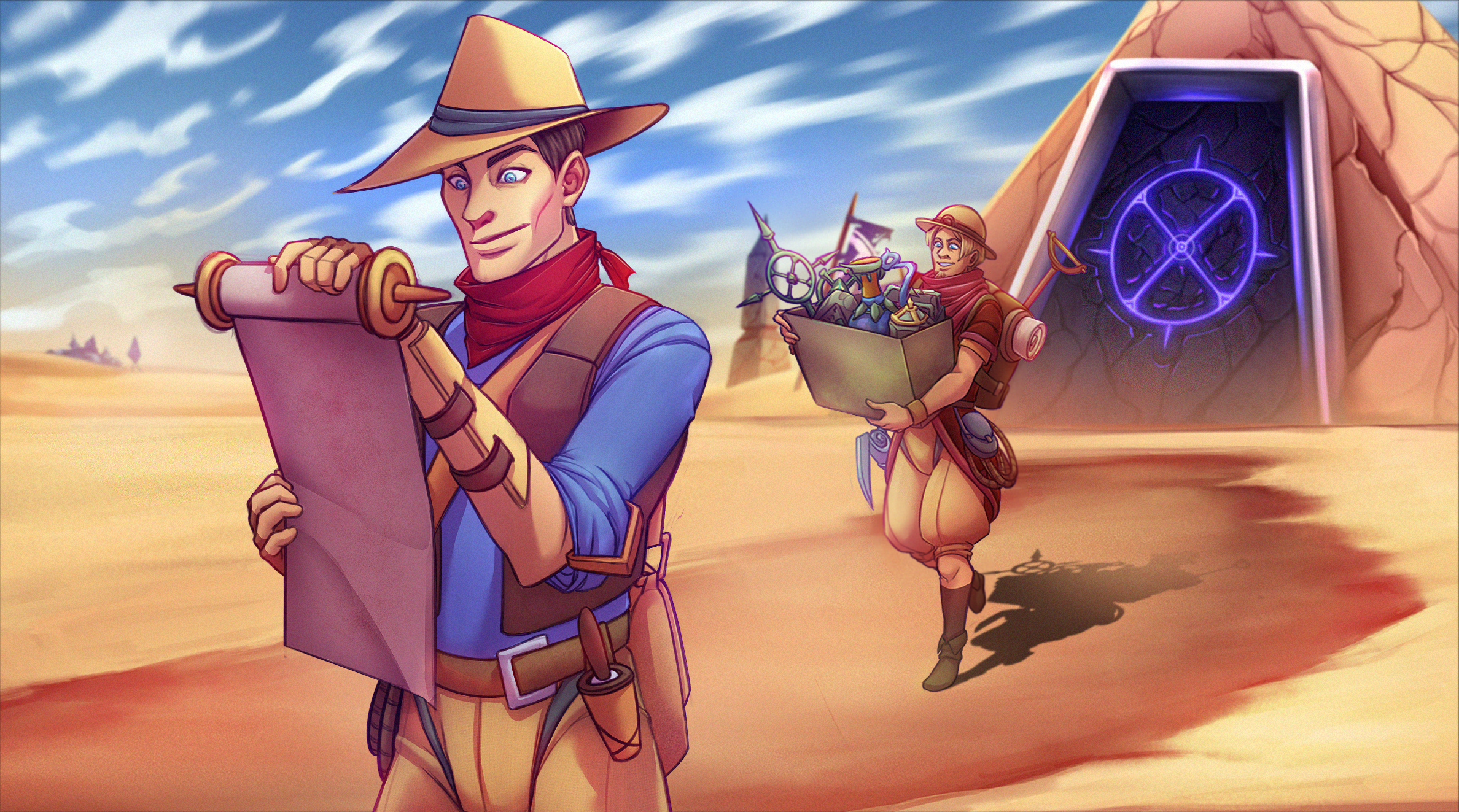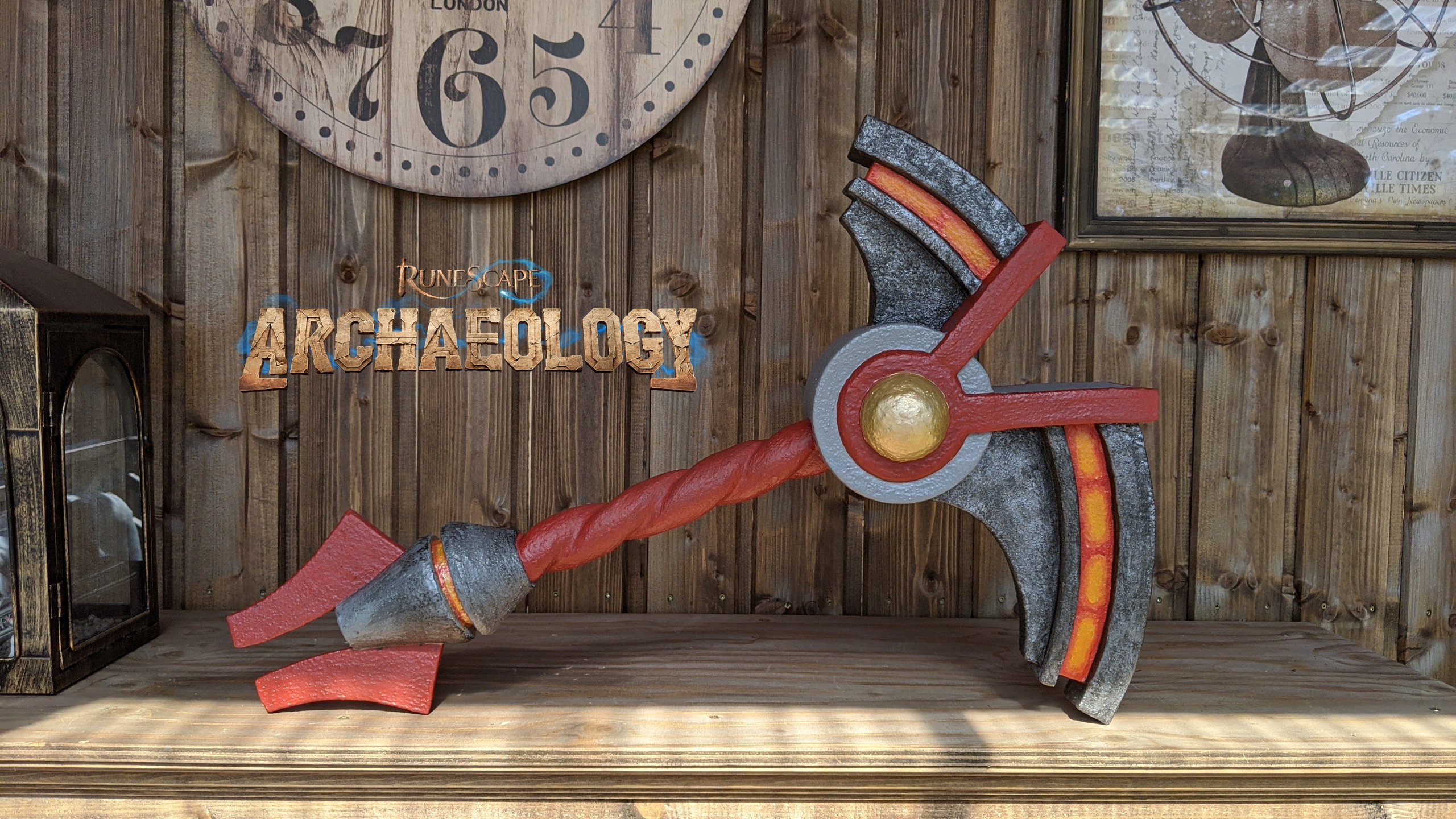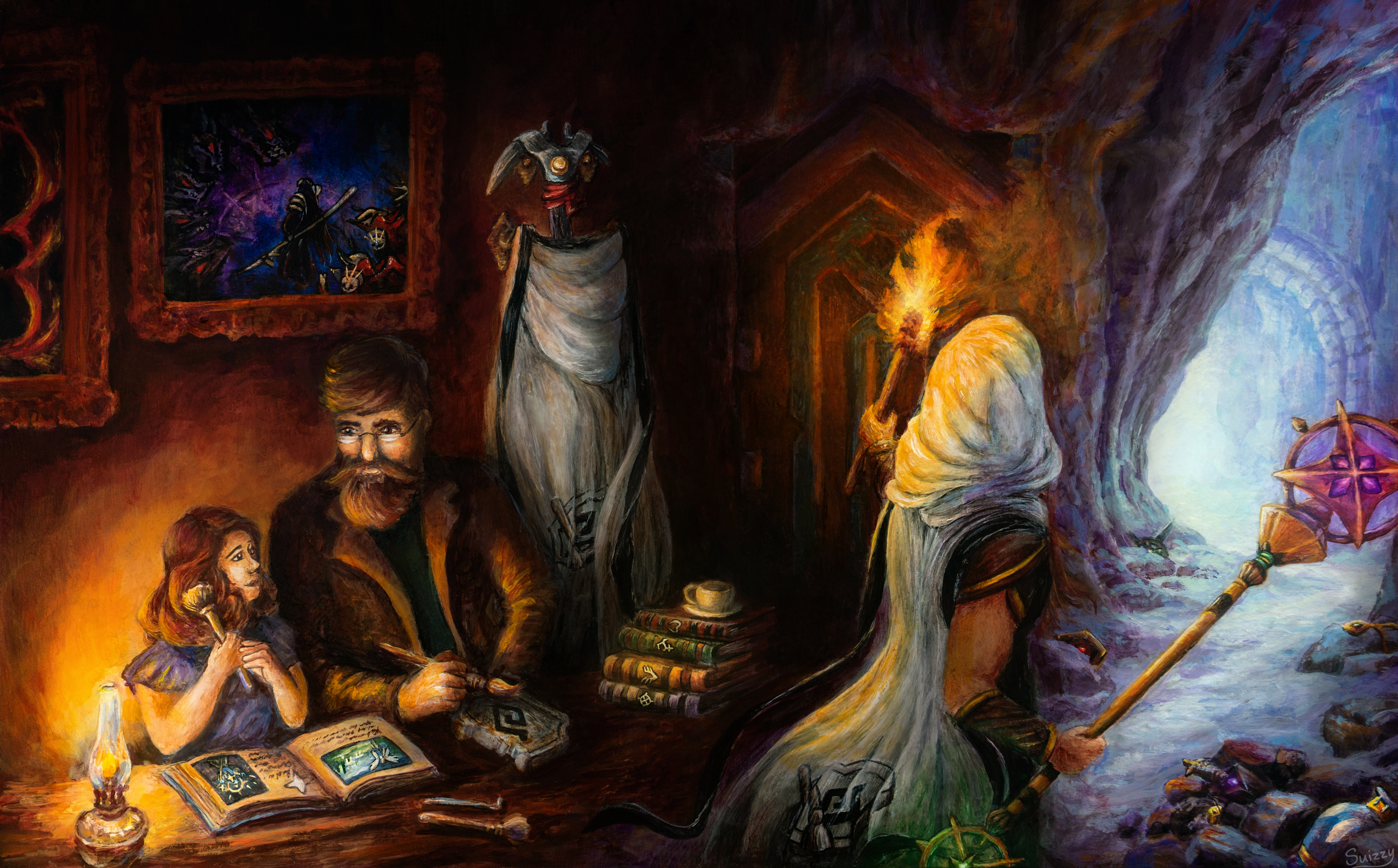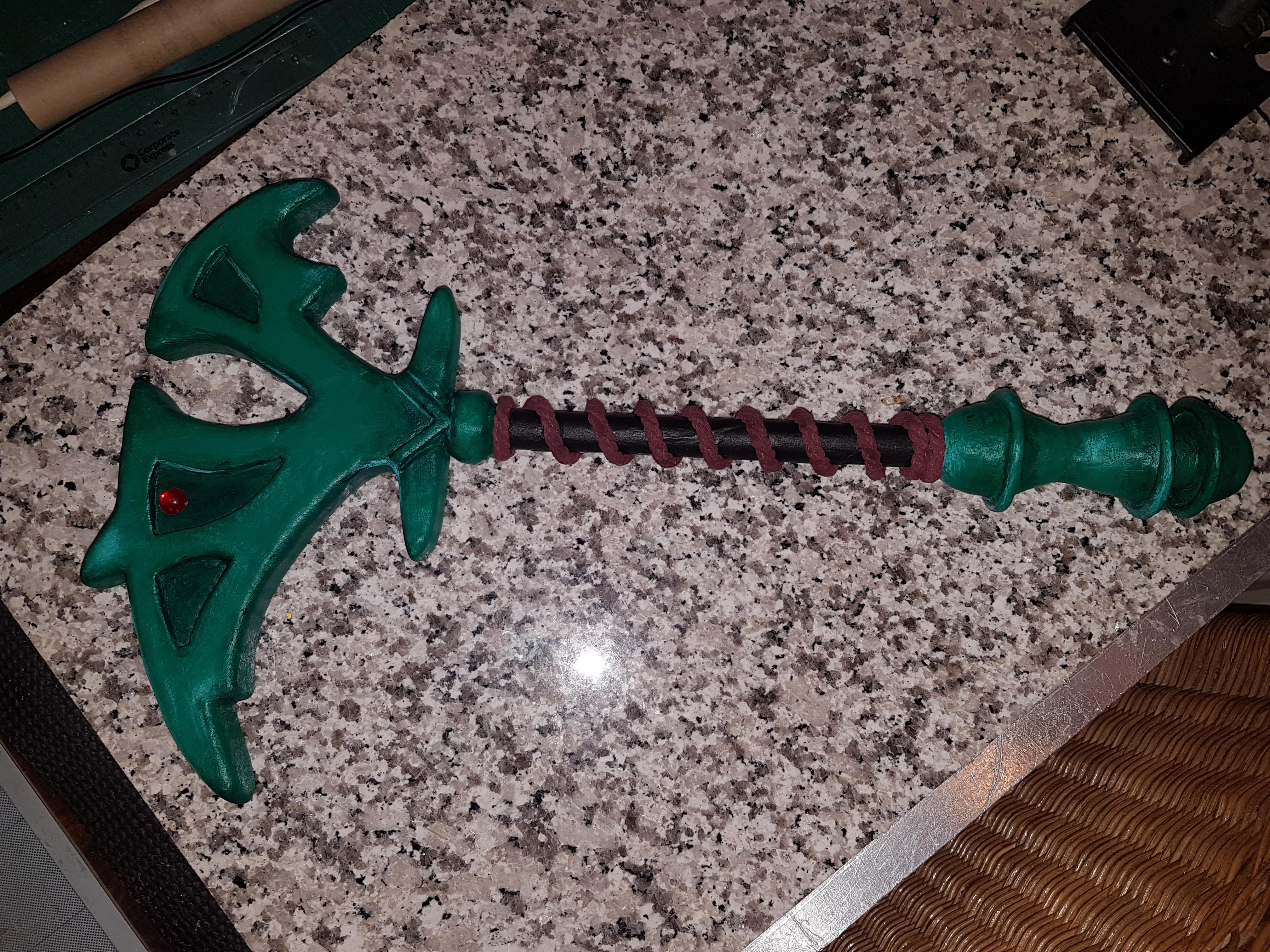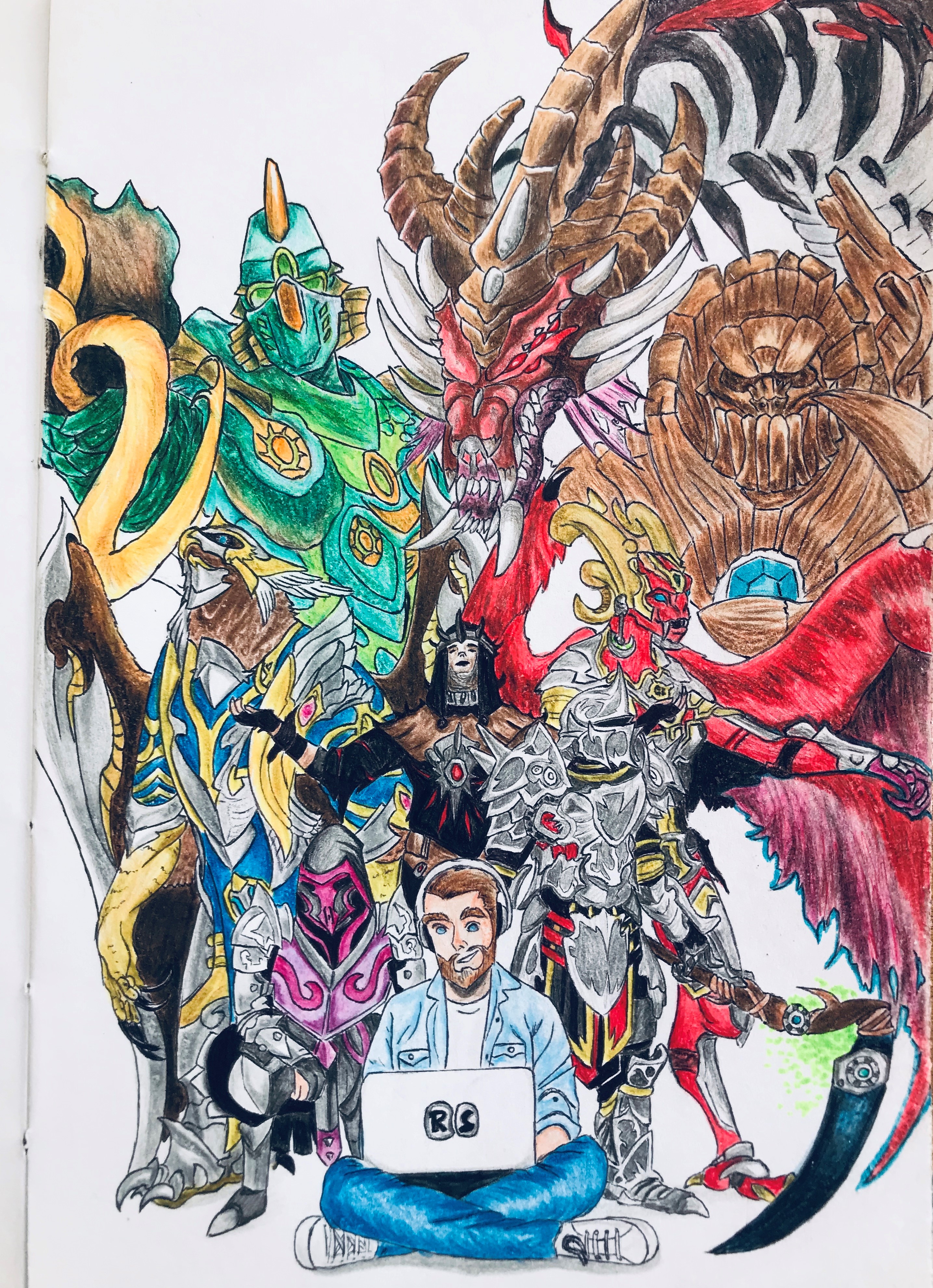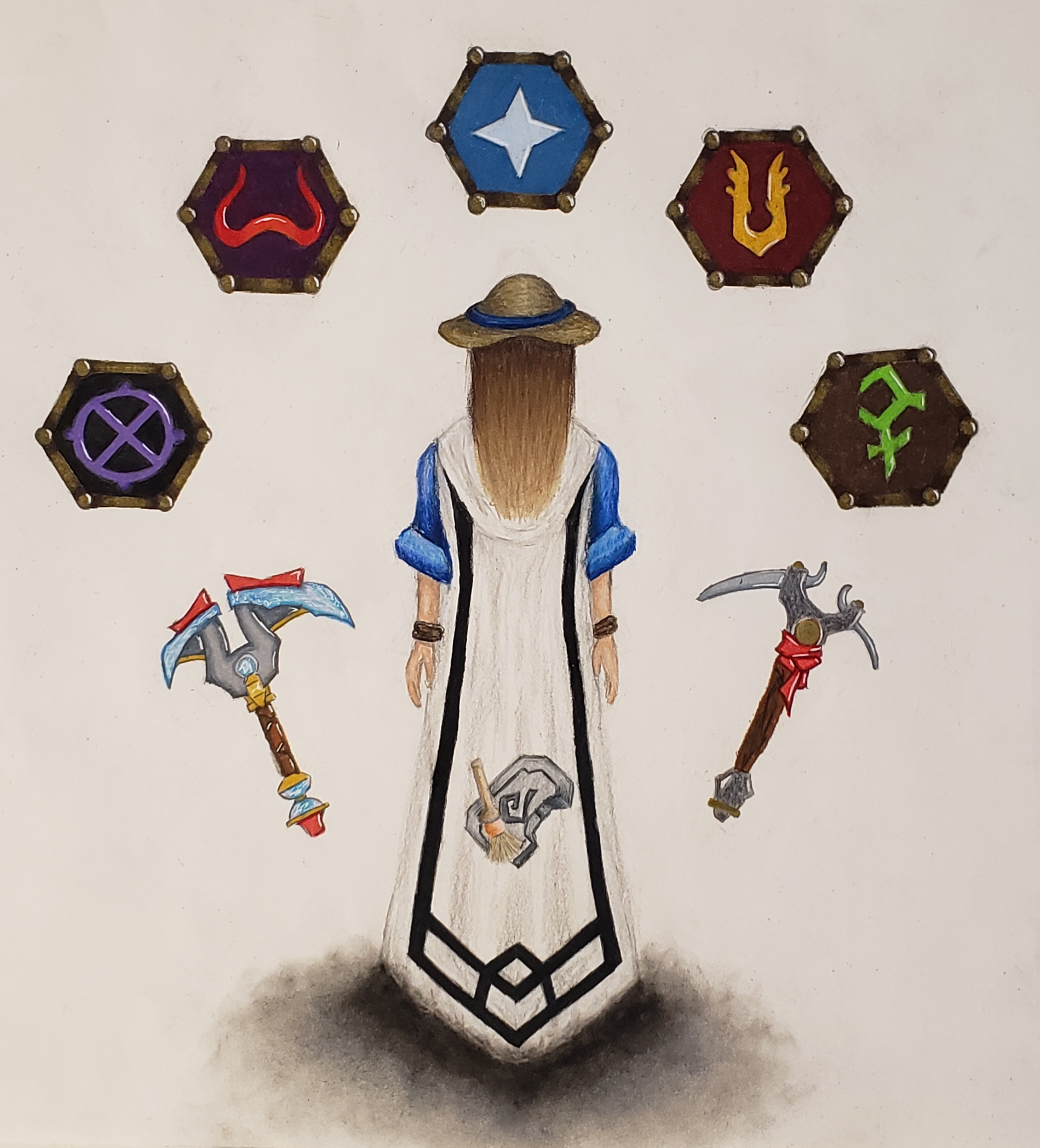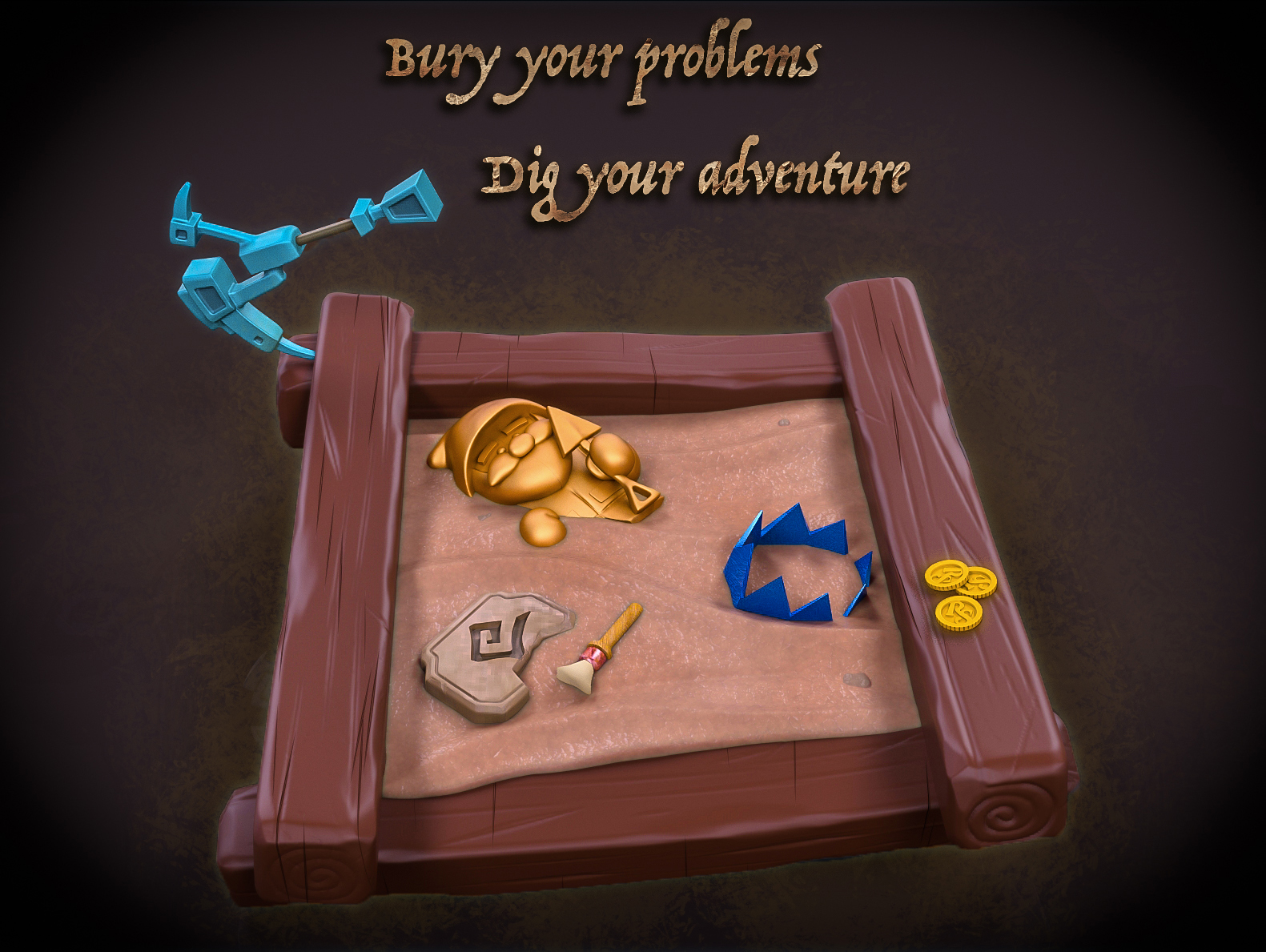 Thank you to everyone who participated, and keep your eyes peeled for more chances to show off your skills in the Player Gallery!
Mental Health AMAs
Our charity partners will be available to answer all your burning questions about their work in not one, but two Reddit AMAs.
May 14th, 18:00-20:00 BST: CPSL Mind
May 28th, 18:00-20:00 BST: The Prince's Trust
We hope to see you there!
Livestreams
Our action-packed livestream schedule continues this week with a new featured streamer and a sneak peek at the new player experience.
Ninja Team Q&A (May 12th, 17:00 BST)
Ever wondered how the Ninja Team picks its next target? Sneak a peek behind the masks and discover some secrets in this mysterious Q&A!
New Player Experience with Mod Stu (May 14th, 17:00 BST)
Ah, remember those halcyon days back on Tutorial Island? Or squaring up against the troll menace in Burthorpe? Well, there's a 'new' new player experience now, and Mod Stu is here to show it off!
Featured Streamer: Scardyginge (May 13th, 16:00 BST)
Our featured streamer this week is Scardyginge, who'll be taking advantage of Double XP LIVE to race to 120 Firemaking!
Pink Skirts
Fancy sinking your teeth into some P-Mod events? Head over to Burthorpe Bank on world 85, tonight at 23:00 Game Time. MadClikr, NapTimeNow, & the Lil Tuzzies Clan will be hosting a Skill 'n' Chill event making the most of Double XP LIVE!
Looking for something a little livelier? Head to Mazcab this Saturday on world 71 to join our P-Mods in their weekly Mazcab Raid event!
For more information and to see the rest of the Pink Skirts' event schedule click here.
---
– The RuneScape Team