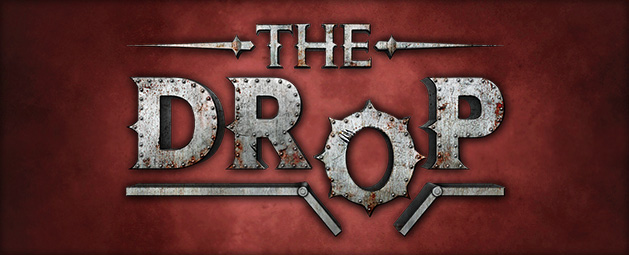 This week we're getting quizzical with the first of our major charity initiatives: The Drop! Read on for more about that, plus our upcoming livestreams, Archaeology and Zodi-Yak Track.
The Drop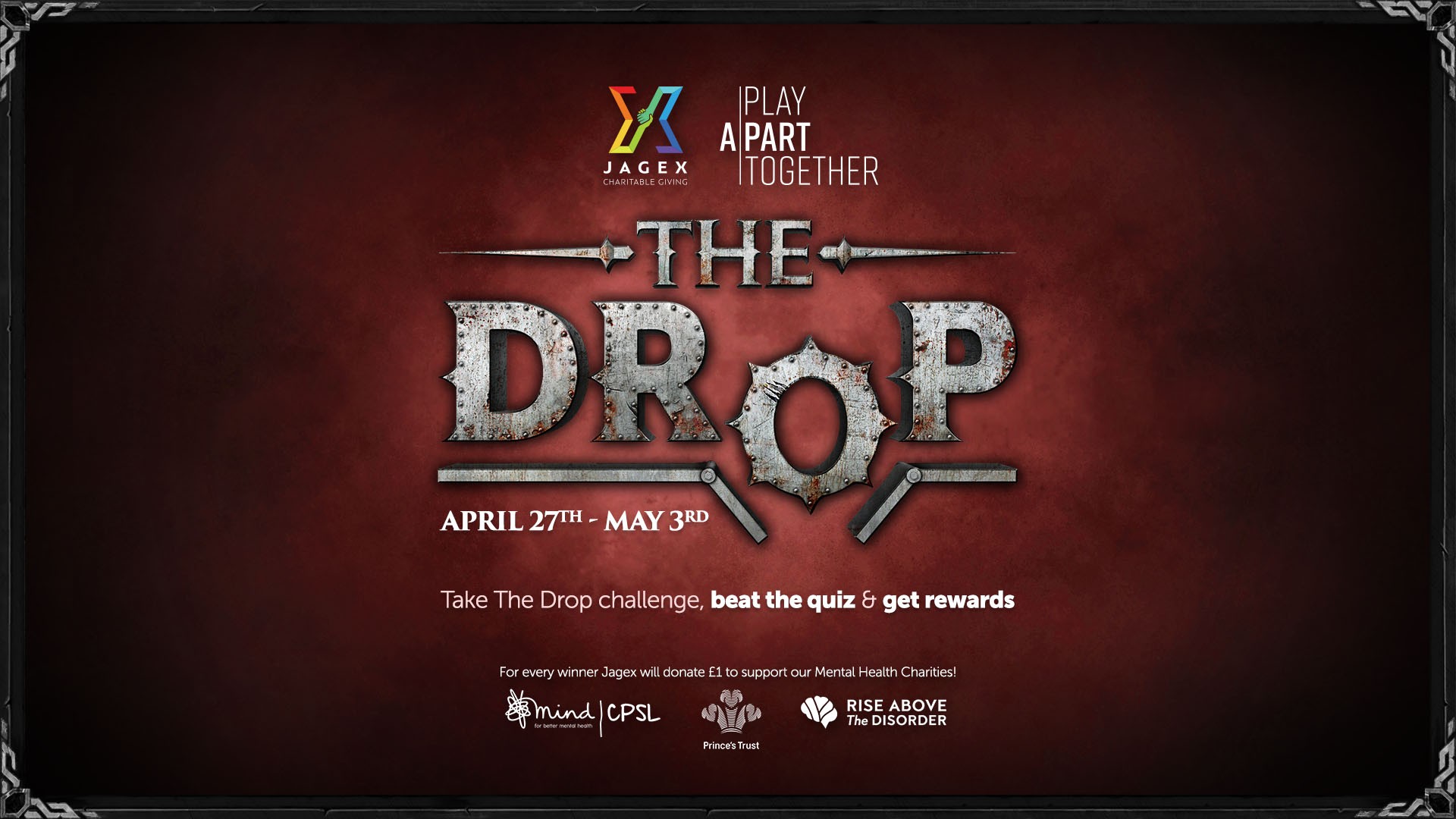 Calling all quizzards, triviarangers, and wiki warriors! We need YOU to help us raise money for our three charity partners, all while having a fact-tastically fun time. In The Drop, Gielinor's wackiest quiz minigame, you'll use your knowledge to answer 12 progressively trickier questions. The winners will receive a new title, some lamps, and some stars – but get a question wrong, and you'll be DROPPED.
You can face the challenge as many times as you like between April 27th and midnight on May 3rd. For every player who takes on The Drop one or more times, Jagex will donate £1 to our charity partners, up to a maximum of £34,500. Don't worry if you get a question wrong – you can try as many times as you like. And there's good reason to, as get every single question right and you'll grab yourself a title and some rewards!
So what are you waiting for? Go test your knowledge and win those prizes!
For more information on The Drop, see this news post.
Archaeology



On Thursday it'll be exactly one month since Archaeology launched. Since then we've seen thousands of you uncover Kharid-et, clamber up the Everlight, and dig deep into the Infernal Source. But that's not all we've been watching – we've been paying close attention to your feedback, and constantly adjusting the skill to make it even better to play. For example, this week we've made the following changes:
Ripper Demon ancient familiar changes:

Special attack has been reduced to 1 hit.
Damage from special attack has changed to 200%-320% of the base attack.
Attack speed has been reduced slightly.
The passive effect on the player has been halved.

Fixed an issue causing the Eldritch crossbow special attack to deal 0 damage to Nex.
Psst, want to see some top Archaeology tips? Take a look at this video, created by Dexxon, and discover how to up your game!
Zodi-Yak Track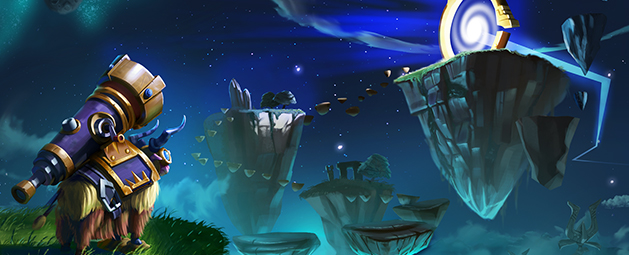 There's just one week left to play Zodi-Yak Track and bring all those cosmic items home! From the adorable Cosmic Billy to the baa-dass Sheratan Mercenary armour set, there's something for every star sign – yes, even you, Sagittarius.
And if you're looking for an excuse to really dig into Archaeology, there are a whole bunch of Archaeology-focused tasks to try.
The Zodi-Yak Track will close on May 3rd, so if you're planning a stellar sightseeing trip, now's the time to blast off!
Player Gallery Competition
The Player Gallery competition has closed! We've received all your entries, from the weird to the wonderful, and judging will begin shortly. Keep your eyes peeled for when we announce the lucky winners in the coming days!
Patch Notes
This week's Patch Notes are anything but patchy! We've made all sorts of fixes and changes, including the following:
Tweaked the drop rates of the Inquisitor Staff pieces and the Spear of Annihilation tip.
Bosses in Shattered Worlds will no longer spawn in unreachable locations. We'll get you next time, Dharok!
Ready to see more? Click here for the full list.
Mental Health AMA Series
As part of the #PlayApartTogether campaign we'll be hosting fortnightly discussions with our charity partners, where you can ask questions about their work and discover how you can boost your mental health in these trying times.
This week's guests will be the amazing folks at Rise Above the Disorder (RAD), a charity dedicated to making mental health care accessible for everyone. RAD offers a range of support options and this'll be a great opportunity to find out how they can help you and the people you love during isolation.
The AMA will take place on our Discord server between 18:00 – 20:00 on Thursday April 30th. We look forward to seeing you there!
Livestreams
Here's another reminder of our upcoming livestreams, guaranteed to keep your attention span locked down during lockdown.
Here's another reminder of our upcoming livestreams, guaranteed to keep your attention span locked down during lockdown.
Tuesday April 28th – 17:00 BST (16:00 GT) – Let's Play "The Drop" with J-Mods
Are you ready to challenge your knowledge of RuneScape in The Drop? We sure are, and we're about to prove it! For this week's live stream, we will hop in game and take on the challenge with you all. Join the fun and let's see all together how far we can go! Keep an eye on the official RuneScape Twitter channel (@RuneScape) to know which world we're in once we go live.
Thursday April 30th – 17:00 BST (16:00 GT) – Data Stream
Statistically speaking, this is one of our most requested streams. We've got all the answers to the questions you never thought to ask, like 'How many people die to goblins?' and 'What does the average active account look like?' It's a must-watch!
Saturday May 2nd – 15:00 BST (14:00 GT) – Featured Streamer: Protoxx
Our featured streamer this week is Protoxx, who recently hit a whopping 10,000,000 views on his YouTube channel! Go on and join in the celebrations – and who knows, if you're lucky he might just share some more of those pro Archaeology tips…
Pink Skirts Events
Pink Skirts is a dedicated P-Mod-led community, and it invites you to a range of daily activities such as PvM masses, Q&As, and other thrilling or chillin' events! Check out all the community events organized by the Pink Skirts on the in-game calendar or on their official schedule here.
---
The RuneScape Team