Hey everyone! I wanted to post this since this starts in just a couple days. Sounds like fun and who wouldn't want to earn their own new party hat? 🙂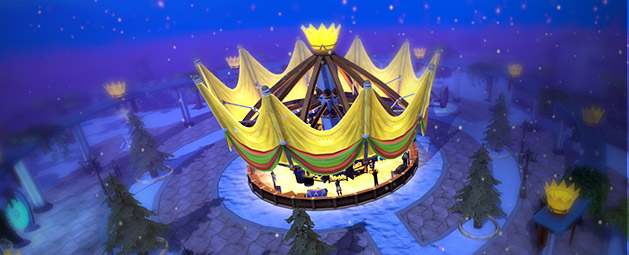 RuneScape's a world of danger and mildly enjoyable peril, so you might think that the most cherished items are super powerful weapons or armour? Wrong! As most RuneScape players know, there's one item to rule them all in Gielinor – the mighty Party Hat.
Only six party hats have been released over RuneScape's illustrious 20 year history, but as part of our ongoing double-decade celebration we're adding a seventh. After all, what better way to celebrate 20 years than to pay homage to our 2001 Christmas event? Say hello to the Golden Party Hat!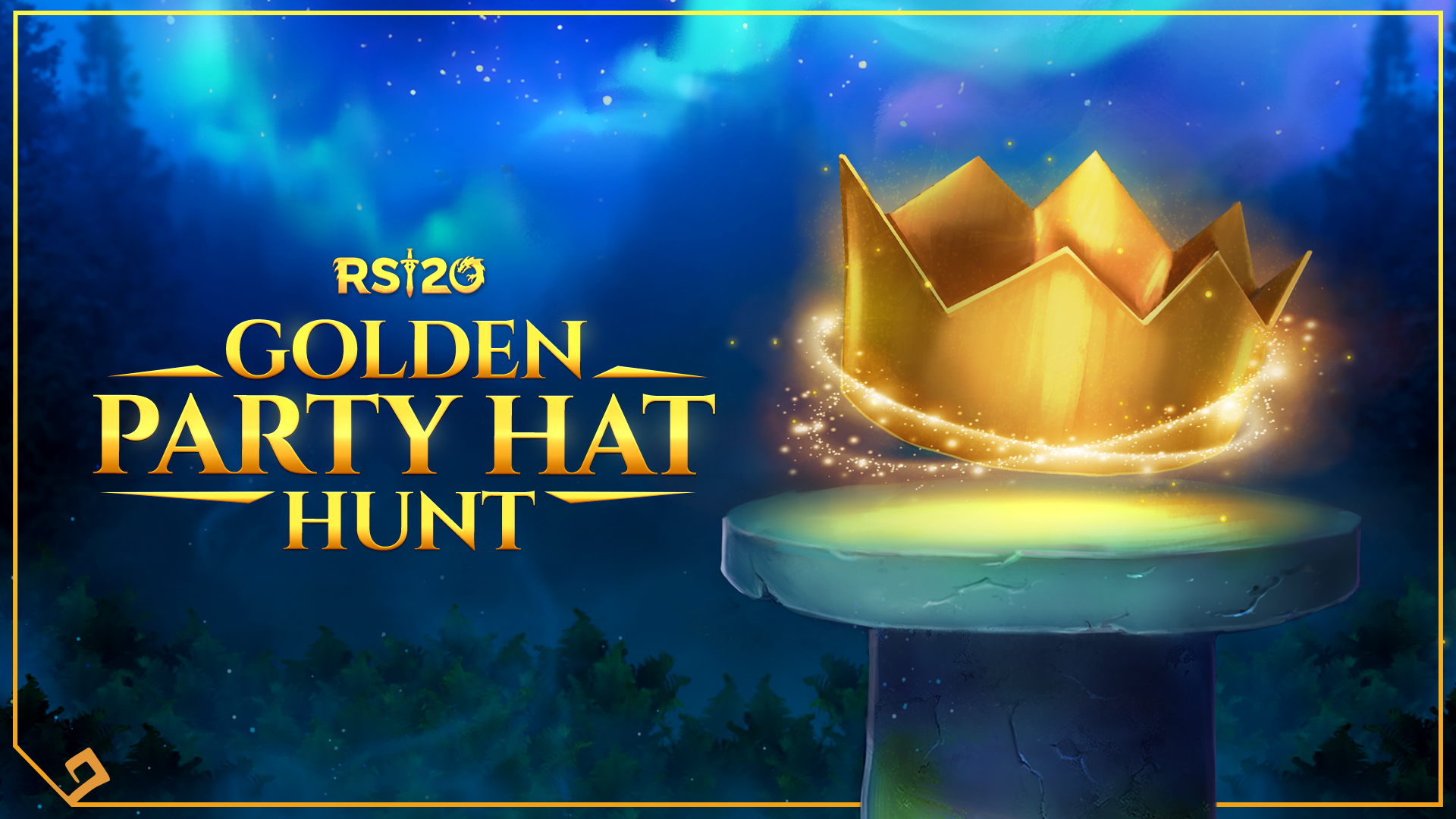 Whether you're completing your Party Hat collection or simply investing in what's bound to be a highly valuable item in the future (yes, it's tradeable!), the Golden party Hat is Gielinor's new must-have fashion accessory. You don't want to miss this one-time opportunity which you can start working on soon! The Golden Party Hat Hunt commences on November 22nd and will come to an end on January 3rd. Note that only one Golden Party Hat can be made per account.
But here and now, the good news is that there are several ways for you to get one on your noggin!
Collecting Shards
To secure your Golden party Hat you'll need to both be a RuneScape member and obtain 8 of a possible 11 shards spread across the game. Here's where you can find them throughout the Anniversary event:
(1/11) Talk to the Wise Old Man who is waiting for you outside the Grand Exchange in Varrock. Easy peasy!
(2/11) Complete the 'Once Upon a Time in Gielinor' Anniversary quest – you can read more about that here!
(3/11) Every time you earn a Mark of War, there is a chance to earn a shard.
(4/11) Shards are also a possible drop from completing Clue Scrolls.
(5/11) One shard can be had when training Combat skills (Attack, Strength, Defence, Ranged, Prayer, Magic, Constitution, Summoning).
(6/11) One shard can be had when training Gathering skills (Mining, Fishing, Woodcutting, Farming, Hunter, Divination, Archaeology).
(7/11) One shard can be had when training Artisan skills (Herblore, Crafting, Fletching, Smithing, Cooking, Firemaking, Runecrafting, Construction).
(8/11) One shard can be had when training Support skills (Agility, Thieving, Slayer, Dungeoneering).
(9/11) Another shard can be obtained at Level 15 of the free track in the Christmas Yak Track event.
(10/11) One shard can be purchased with 30 million in-game gold.
(11/11) One shard is given with Premier Club 2022 membership purchase.
Once you've got eight shards in your inventory, simply go back to the Wise Old Man at the Grand Exchange where he will magically transform them into the coveted Golden Party Hat! Note that additional shards cannot be traded and have no other use.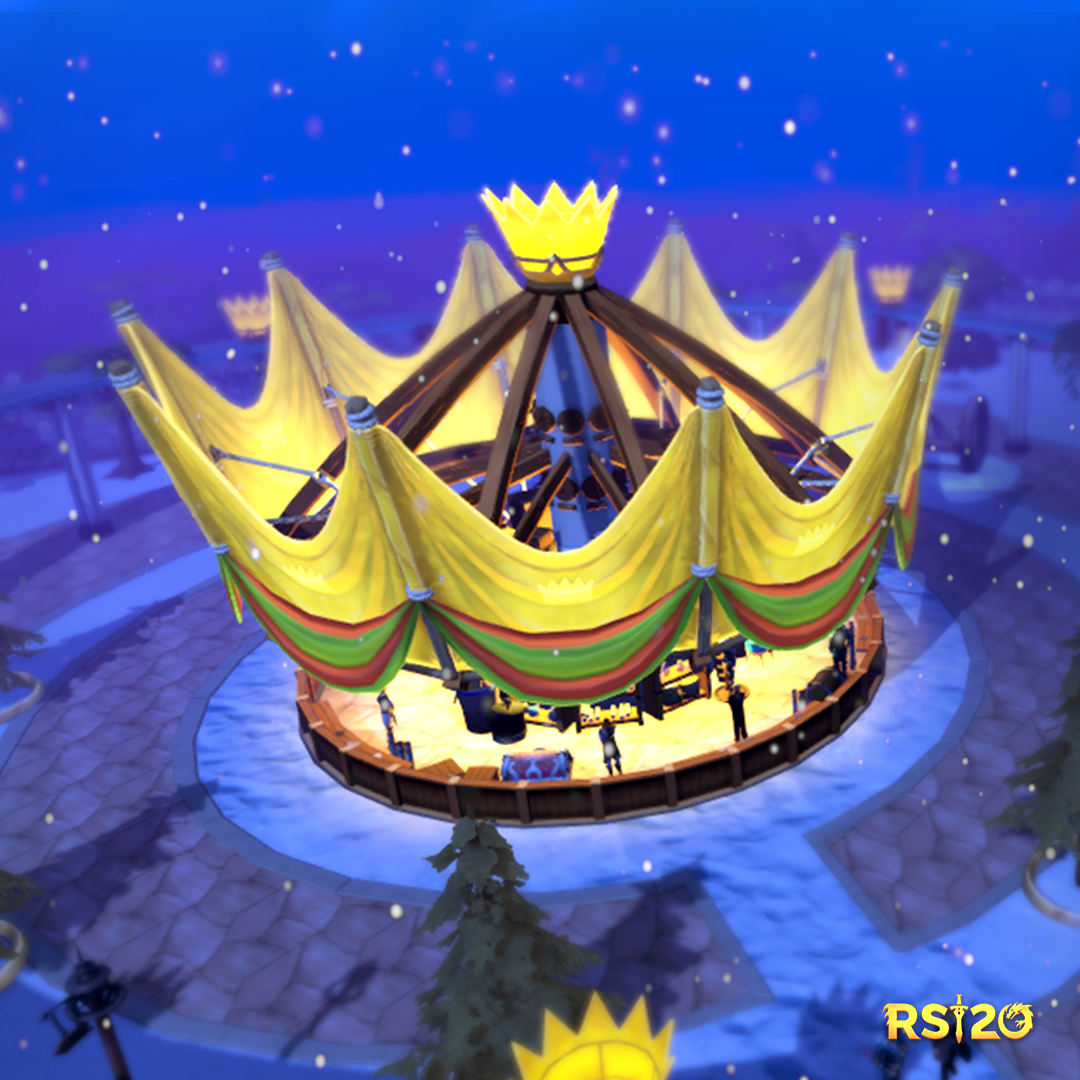 Time is of the Essence
The opportunity to find shards won't last forever – they'll only be available in-game between November 22nd and January 3rd. However, you'll have a grace period of two weeks after the end of the event (until January 17th) to trade in your shards for the Golden Party Hat, at which time your shards will turn into dust and your chance will be lost forever! We assure you that you'll be unimaginably sad if you miss out on this once in a lifetime opportunity!
Party On, Dudes!
That's everything! Celebrate 20 years of our favourite game with a lovely Golden Party Hat. Make sure you're ready to get started the minute the shards arrive – they're going to be the must-have item at any social gathering for quite some time.
__________________________________________________________
– The RuneScape Team